It's a truth that retailers have lived by for decades: To have a successful year, you have to have a successful holiday shopping season. And sales figures tend to bear this out. While it can vary widely by category, across the board a retailer can expect 20 percent of annual sales to come from the holiday shopping season.
As featured in Quirks Marketing Research Media.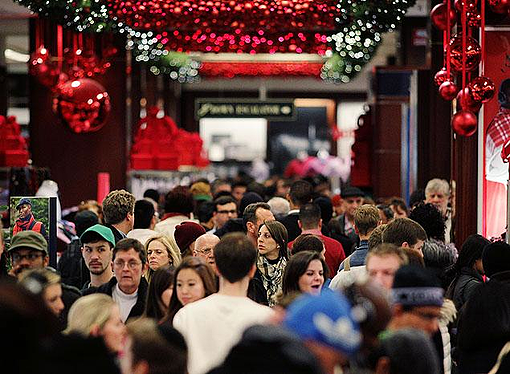 This begs a few questions. First, are retailers making the most (as the song says) of the most wonderful time of the year? And, how can retailers – including brick-and-mortar and online – leverage this crucial shopping period in order to have a positive impact on shopping behavior the rest of the year?
Results from our 2014 holiday shopping study shed some light on these questions, as well as point to some almost counterintuitive tactics retailers should consider to not only make the most of the holiday shopping season but also to leverage the holiday shopping experience to gain greater share of wallet during the rest of the year. Results of the study come from a survey completed by 1,046 U.S. shoppers between October 7 and October 13, 2014. Here are five critical takeaways for retailers:
1) Retailers should carefully consider their approach to discounting: The study revealed that 66 percent of consumers shop their favorite retailers even when buying gifts for someone else. This is even higher among female shoppers, as 71 percent shop their favorite brands for holiday gift shopping. Given that so many shoppers are staying with their favorite retailers, retailers who approach discounting with the objective of acquiring new customers may end up diluting the profitability of purchases made by existing customers who already have a strong tendency to shop there. Instead, retailers would be well served to consider how they can delight their customers and capture greater share of wallet, instead of simply (and only) offering deep discounts.

2) Service, service, service: Only one-third of consumers agree that customer service is better during the holiday shopping season. Retailers have the opportunity to drive even greater loyalty year-round through service tactics used during the holiday period. Given that retailers can generally identify their best customers (through data afforded by loyalty programs), there's an opportunity to enhance the holiday shopping experience for select customers by either easing some of the familiar holiday shopping pain points – such as crowds and long lines – or delighting select customers with valet parking and complimentary gift wrapping. Investments made during the holiday season can create a positive halo effect the rest of the year, driving deeper loyalty to the brand year-round.

3) Gift-giving is a brand endorsement: Given that 66 percent of shoppers continue to shop at favorite retailers when buying for others, gifted products in turn serve as an endorsement of that retailer or brand to the gift recipient. Retailers and brands should consider approaches to take advantage of this implicit advocacy and brand referral during the holidays in order to drive incremental sales (through new customer acquisition) during the shopping periods that follow.

4) Loyalty (programs) plays a role in gift-giving: While not surprising, the findings confirmed that many consumers – 42 percent in fact – stretch their holiday shopping budgets by making use of loyalty points they earned throughout the year. Retailers might look to use holiday redemption as a means to enhance their programs at other times of the year. For instance, they could hold a summer promotion in which bonus points are awarded specifically for redemption during the holiday shopping period. Additionally, the holiday shopping period can be used to encourage greater redemption through specific messaging and offers that help manage the carrying costs of the overall loyalty point liability: for example, reducing high point balances that have a negative impact on year-end financial statements.

5) The pragmatic male shopper: Men spend $78 on themselves during the holiday period, whereas women spend only $50. While speculative (and if we believed the stereotype that men view shopping as a necessary task rather than an enjoyable experience), it stands to reason that there's a basket-building opportunity for retailers here by encouraging men to indulge and add an item or two for themselves to their holiday shopping cart, while conducting their gift-shopping tasks for others. This was reinforced by evidence that almost 60 percent reported holiday shopping was not a time to connect with friends and family.
In addition to the role loyalty plays in holiday shopping and how retailers and brands can leverage that learning, our study drew attention to a number of other interesting points.
In terms of spending, the average gift budget is $770, with men spending more than women. And folks really do flock to the Black Friday and Cyber Monday sales events, with 68 percent of consumers shopping on one of these two days, spending 45 percent of their total holiday budget. Of course, it is important to note that only 50 percent will stick to their announced budgets. The tendency to shop online continues, with 29 percent making purchases from their desktop or laptop and an additional 7 percent shopping from a mobile or tablet device. Fifty-four percent of consumers do research online before making a purchase in-store. And finally, Americans reported that pets and bosses were equal beneficiaries of holiday generosity, with a gift for each representing $10 of their overall holiday budgets.