Experience matters. Every action in a relationship either builds or erodes trust. We see this in the staggering number of divorces that occur every day—over 6,000 in America alone. The same can be said for consumers and their relationships to brands and products. How many times have we "broken up" with a brand because they didn't deliver the experience the brand had promised, failed to communicate well or even did or said something that was a deal breaker—remember the backlash from Lululemon brand fans when founder Chip Wilson said that some women's bodies weren't "right" for their pants?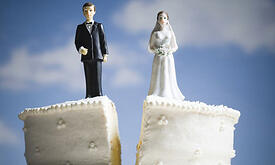 Avoiding switchers and retaining customers is always a challenge for brands. One way to strengthen the customer-brand bond and boost retention is Experiential Marketing. In fact, a study by Event Marketing Institute, found that companies with revenue of more than $1 billion increased their experiential budgets by 9.8% in 2012. Yes, XM the great relationship counselor that acts as a way to give consumers richer and more meaningful brand relationships that in time can blossom into brand love.
3 reasons to invest in XM:
A positive brand experience is more effective than any other media form. It's fantastic to see and hear from so many thought leaders in marketing who are finally recognizing the shift that needs to be made in how we spend our hard to hold on to marketing dollars. A great leader in this shift is Joseph Jaffe who recommends xm as one of the main tools for driving the success of your brand.
Experience adds value. As Emily Collins from Forrester pointed out in a recent blog, throwing coupons and discounts at a Member isn't going to encourage deeper engagement or give them a feeling of value. The value comes when non-monetary perks like XM are used to treat Members to an experience that drives the worth of the loyalty program up and thereby increases interest in the brand.
Experience helps create advocacy for your brand. It's true! There is no better way to cultivate advocates than the sharing of an amazing experience! According to the Social Media Examiner, "In-person events, combined with online social networking, provide terrific opportunities for businesses to reap the benefits of both."

How to become a beloved brand.
Be more than just a casual brand. You need to offer your customers more than product-centered discounts and coupons! Offer them experiences that will let you become more than a casual brand to them and show them what makes you special. Ford's MLSE Team Up Challenge is another great example of providing a unique experience—the opportunity to compete on the BMO Field & Exhibition Place as well as enjoying an entire day filled with sports, music, entertainment and philanthropy.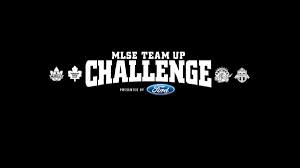 Don't break your promises. A brand is only as good as its ability to deliver on its promises. Don't cheap out or insult your loyal customers by forgetting about them and only offering new acquisitions rewards and non-monetary engagement.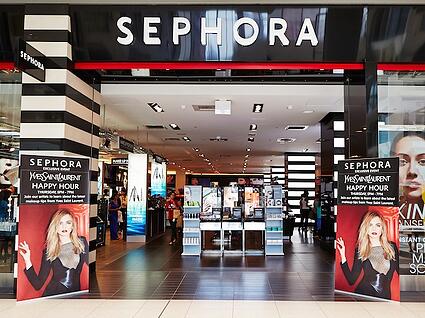 Go beyond the cash register. You can be that brand that they all talk about; all carry your loyalty card or app and defend you against negative reviewers. They'll love you as long as you give them unique experiences that allow them to interact with you beyond a cash register. A brand that does this well is Sephora, whose loyalty program ranks in the top 3 for Canadian Retail in The Loyalty Report, by offering XM to its customers in the following ways: birthday gifts, exclusive VIP events like Sephora Happy Hour, and new product experiences.

Though we intrinsically value human interaction and the importance of non-monetary rewards is increasing, there is still a shockingly small amount of the actual marketing budget spent on XM. So I guess the question is why aren't we treating our best and most loyal customers to a more tangible brand relationship in the form of XM—that can go beyond pure digital experiences? Maybe it is time for you to reflect on your past brand transgressions, add more spend to your XM and get out there and show them that you care, that is if they haven't already moved on.
Michelle Ubell


Executive Vice President, Experiential Marketing