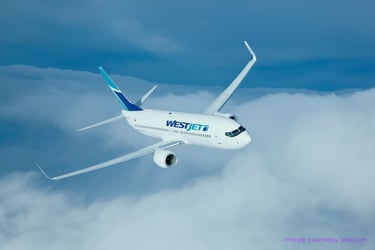 Flew back from NADA in Las Vegas on Sunday on Westjet 1117 (in case you're reading Westjet). For what should have been a routine flight, the experience turned into a considerable delay resulting in an arrival in YYZ about 12:30 a.m.
In a touch of serendipity, I sat next to Sham Ahluwalia, an executive with General Motors who has a ton of experience in the world of CX. As the afternoon and evening unfolded, we dissected and discussed the way the airline handled the situation. A great learning exercise.
CX Lesson One: Own the Problem and Take Responsibility for It
Complications meant we had to de-plane. Not ideal, but in the case of an airplane, safety is pretty important. If something went wrong—in research we call this a non-compensatory factor. In practical terms, we call this "not crashing the plane."
Back on board about an hour later, the pilot physically came out of the cockpit, grabbed the microphone, and addressed the crowd. He gave us an update on the situation, apologized, and took responsibility for the delay.
CX Lesson Two: Regular and Relevant Updates
But then, it went south. After further delays when it seemed he had trouble starting the engines, the updates stopped. The troops were getting restless, and yet nothing more was said. The woman behind me exclaimed, "gong show."
Finally, the engines started and after take-off, flight attendants walked the aisle selling earbuds. I heard several passengers say, "They have a lot of nerve charging us. Why aren't they giving them away?" They have a point.
CX Lesson Three: Recovery Is Critical
One of the central principles of CX management is recovery. Things do go wrong and statistically, how quickly and effectively a company or brand responds to a problem can either positively or negatively impact CX scores and loyalty. Spending a nominal amount by passing out earbuds to customers free of charge would have been a worthwhile CX investment. Food and drinks would have been better, but logistically I realize there may not have been enough on board.
After landing the usual announcement was made, but there was no reference to the delay and, more importantly, no apology.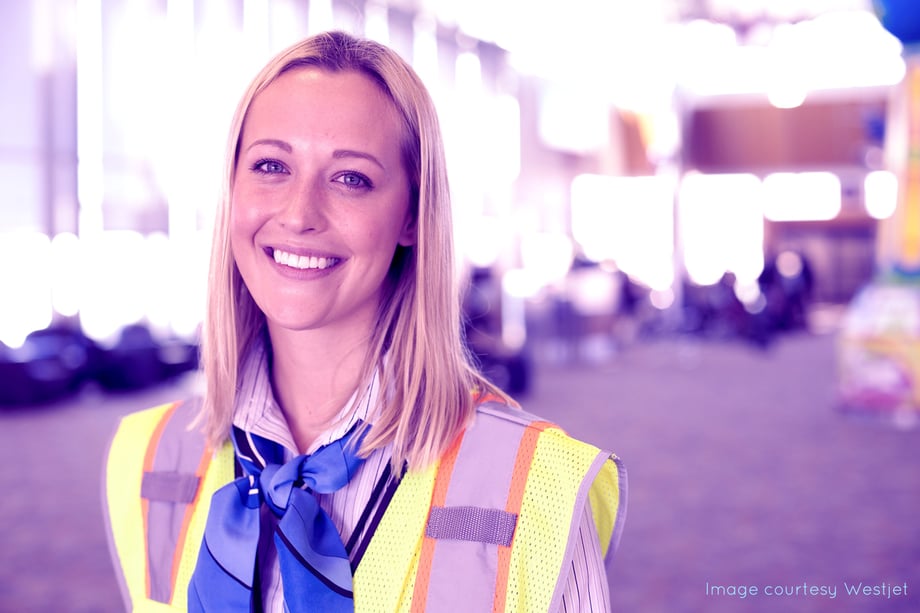 CX Lesson Four: Empathize with the Customer
People were tired and frustrated. After such a delay, one would think we would have heard something else other than, "Welcome to Toronto, and thank you for flying Westjet."
In 1997, Richard Carlson wrote the book Don't Sweat the Small Stuff... and it's all Small Stuff. In over 20 years in the CX game and after moderating an innumerable number of focus groups, I respectfully disagree. It is indeed the small stuff that is important to customers. They do care, and it does matter.
Those who follow the #autobond will know I spend my time focused on the auto industry. Customers have told me how impressed they were when the service advisor at the dealership offered up a $5 Tim Horton's voucher because their car wasn't ready on time.
They talk about the service manager who took it upon himself to pay for the customer's gas cap because, for some reason, she had lost it (not sure how that happened).
They wax poetically about the sales consultant whose enthusiasm for the vehicle was so infectious that the customer told all their friends about the amazing buying experience.
And they tell me of the showroom smelling so incredibly wonderful because of the freshly cut flowers liberally placed around the dealership, which are replaced on a regular basis.
Customers notice the small stuff. And it's important for companies and brands to take notice.
Westjet prides itself on delivering a great experience. In this particular instance, it started out so well… but ended up missing the mark. Man, they were so close.
Let me know what you think.
And, until next time.