"The Butler did it, in the Service Bay, with unmatched listening skills"
While you may not have played the board game Clue recently, there is compelling evidence that great consumer experience begins with an insight followed by clear and sometimes surprising action. An insight, in our opinion is a fact married to intuition. We used this insight to tackle the need for improved hospitality in the automotive sector and offer an experience that would lead to a higher rate of satisfaction and therefore greater advocacy.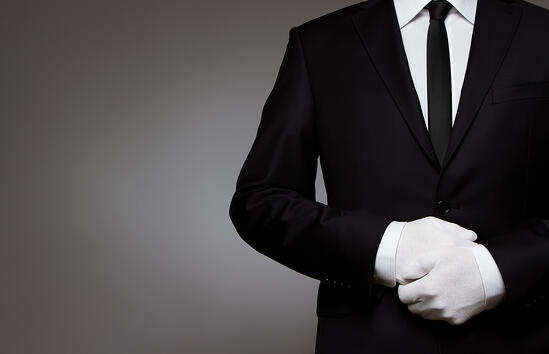 In fact, loyalty increased by 17% for consumers who were completely satisfied with the service on their previous vehicle while under warranty, according to the Maritz New Vehicle Customer Survey.
The Challenge
In this case, the challenge was that our client's customers felt that the competition was more "hospitable" and were choosing them. Our intuition told us that to make a real change and recapture/retain our customers we needed to break the mold and look for best-in-class examples of hospitality. Many have looked at the hotel industry, but we needed to get more personal than that.
Our Insight: If our client's frontline treated their customers with the grace and hospitality associated with a professional Butler, consumers would win and the competition would lose. A win-win, right?
So we hired an expert, world renowned Charles the Butler. Think about it, most of us will never have a butler, but when it comes to hospitality who better to demonstrate the principles of caring for and anticipating the needs of everyone's most important audience – our guests.
Enter the Butler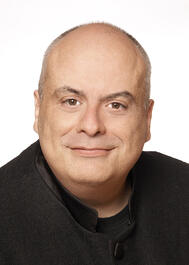 Charles is the founder of Charles MacPherson Associates Inc. and brings over 24 years of experience in Household Management as the Major Domo for one of Canada's most prominent families as well as his role as Founder and President of Charles MacPherson Associates since 1996. In addition to his other full time duties at Charles MacPherson Associates Inc., Charles is currently writing "The Butler and Household Manager's Compendium" which promises to be the definitive work on the subject. Charles has also worked with Royal Bank as well as luxury companies such as Veuve Clicquot and Louis Vuitton.
Making it Relevant
We knew having the services of a butler alone wouldn't get the job done, so we partnered with one of our experts in the business, someone who could walk in the frontline's shoes with our expert in hospitality. We also had to make sure that this program delivered relevant and industry-specific context to this personalized ideal of hospitality. The end result? Once past the initial shock (and perhaps skepticism) our audience embraced the concept and turned what could have been a simple training program into a rich, genuine and passionate discussion about how they could deliver hospitality in any situation—good or bad. The frontline loved the Butler and found it very relevant to have a butler train them in delivering customer satisfaction. And doing so gave them a new outlook on the importance of hospitality excellence in customer service.
"Charles the Butler can enhance everyone's outlook on life and give them skills that can be taken with them in any life adventure or work career."—Program Participant.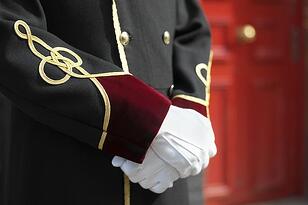 3 Principles of CX Hospitality
1. Permission granted. No one ever needs permission to be nice. In fact, your frontline team more than anything can influence your customer's perception of their experience with a simple smile. Reminding the frontline team that this is always in their control, regardless of the situation, goes a long way towards creating great experiences.
2. Listen. The greatest skill in customer service is the ability to listen… not hear, LISTEN. If your frontline is not listening to your customers there is no way they can provide great experiences. Remarkably, many have forgotten how to listen and this is a skill that is well within the control of everyone on the team.
3. Change the context. Context is a powerful resource in any scenario and asking your frontline to walk a mile in their customers' shoes will help them empathize and create better experiences. Secondly, have them identify a great hospitality example and even better provide them best-in-class experiences. Take them to a fine dining experience, send them to a luxury hotel and be sure to help them observe and reflect on these experiences and only then will they be able to duplicate them.
Why CX and Hospitality Matters
Continually attracting new customers is a strategic dead end for most companies. The reality today is that many products and services are a commodity and customer experience can be the differentiator that keeps customers loyal to your brand. In this case, hospitality was both the differentiator and the solution. Knowing that your frontline staff have control over the customer's brand experience, applying a hospitality approach can help build loyalty as opposed to eroding it, contributing to increased customer satisfaction and repurchase. As we experienced, the real challenge for business today is finding the right fact, matching it to the right intuition and being brave enough to differentiate for both your customers and your frontline.