Just the other week, the Boston Consulting Group announced that Tesla had joined Apple and Google at the top of an annual ranking of innovative firms. In fact, Tesla raced into third position from the 41st position in just two years. As a Tesla owner, I am not at all surprised by this rapid leap to third place. Such acceleration is highly becoming of a brand that boasts a 0–60 miles acceleration, in just under three seconds.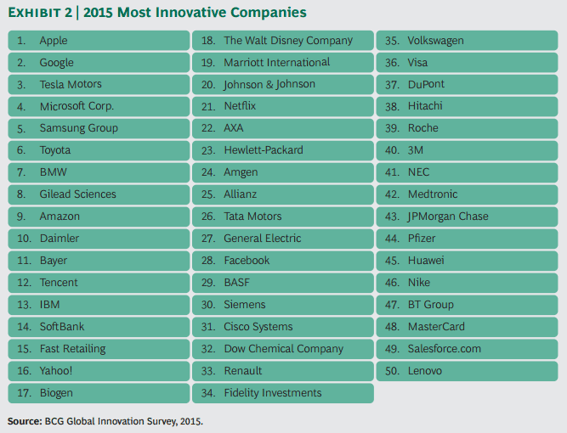 In my last blog titled, "Who Knew Tesla had a Loyalty Program?" I wrote extensively about how Tesla has been using "#Informaloyalty" mechanics to build brand loyalty. In a recently published research study, authored by Zacks Equity Research, one can easily come to the conclusion that Tesla owners are not just loyal, but may be characterized as brand fanatics. This term is usually reserved for hyper-loyal fans of college and professional sports teams. You know, the ones who will paint their faces in their team colors and logos, tattoo parts of their body with their favorite player's image, never miss a game, walk around town in their favorite sports team gear and hound opposing players and their fans. Some of the metrics coming out of this research suggest that Tesla has built brand fanatics, albeit, Tesla fans tend to conduct themselves in a more discreet and civilized manner. Regardless of city or country, Tesla owners more than often salute each other with a "thumbs up" when they whisk by each other in "Insane" or "Ludicrous" modes. It is a sort of spontaneous and informal kinship that has been formed naturally amongst Tesla owners, acknowledging a connection through the love and devotion for the brand. Tesla owners are extremely proud of their vehicles and share a common purpose set out by their "brand visionary," better known as Tesla's CEO, Elon Musk. This level of brand loyalty is the envy of the auto industry.
So what exactly did the survey reveal to support this fanatic-like behavior? According to this survey, a whopping 85% of Tesla owners plan to purchase a Tesla vehicle again. What's more, 89% would buy another Tesla even if the $7,500 federal tax credit were not available. Additionally, 83% of Tesla owners would recommend a Tesla to a friend. Perhaps a reason why Tesla has extended their "refer a friend" promotion. Lastly, 25% of Tesla owners would not dare to even consider purchasing a competitive brand. Probably the most interesting result coming out of the survey was that almost 70% of current Tesla owners significantly stretched their customary vehicle spend upwards by 60% to purchase their Tesla. This demonstrates the allure of owning a Tesla, and the company's ability to expand the size of its market share for premium vehicles. It also provides strong evidence for the need and the opportunity to get the Tesla Model 3 into the marketplace sooner rather than later. There is significant demand for a more economically priced Tesla model, which will allow Tesla to expand their fanatic-like brand loyalty to a much broader driving population. This will have significant positive ramifications for the financial health of the company and will allow Tesla to invest further in their network of free Superchargers worldwide.
So how has Tesla been able to command such impressive numbers and leap into the top three with the likes of Apple and Google? After all, Tesla does not advertise their vehicles through traditional or social media. They do not use celebrity endorsements like most automotive and technology companies, nor do they subscribe to product placement in the movie industry. We also know they do not have traditional dealer networks. If one wants to purchase a Tesla, one goes to a mall to view and test-drive the vehicle and is directed online to consummate the transaction.
Well, the answer to the question above is simple. Musk has created a different type of car company. Many would argue that he actually created a different kind of technology company. He has long had a genuine desire to bring revolutionary environmental change to the world by delivering a leading edge electric vehicle driving experience. In doing so, he and his team have created a state-of-the-art vehicle that surpasses his competitors' (gas and electric) vehicles on just about every level. It is no accident that Tesla received a 103 out of 100 rating from Consumers Report back in August. Headlines read, "Tesla Broke the Consumer Reports Scale"– a never-done-before accomplishment since the rating system was established. No small feat for a car company, let alone an electric car company.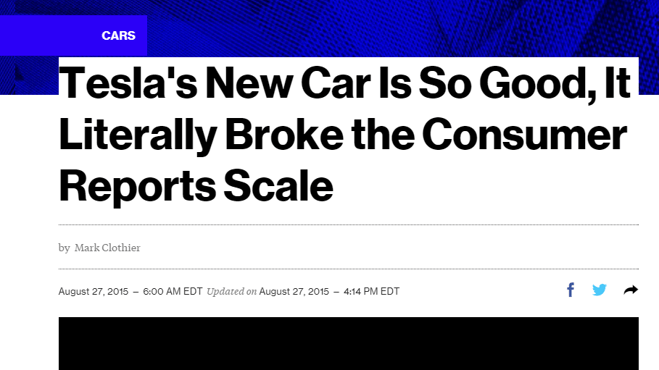 When speaking with fellow Tesla owners, it is ubiquitously evident that Elon Musk has created a brand that does not need paid advertising. The brand speaks for itself through the passion and conviction of its owners. It is not hard to find Tesla owners who rave about their experiences with the brand. The most magical part of the brand experience is something that owners experience every few weeks in a serendipitous fashion. Unlike traditional automotive manufacturers, Tesla is constantly making their vehicles even better. Its owners are the beneficiary of this brilliance in innovation, and let me tell you first-hand, Tesla is not holding back. Tesla owners usually get 24-48 hours' notice, usually once a month, of a scheduled upgrade to their vehicle through a software download. Once that proclamation is made, the excitement begins to mount like an adrenaline rush. Sometimes, it is a minor tweak to refine certain features that are contained in the software update, but more often, it is something new. Tesla owners then wake up in the morning to a full suite of new features that adds value to the driving experience and helps to reinforce the numbers we have witnessed in the aforementioned research study and innovations ranking.
Let me tell you about the "mother of all downloads" to date, version 7.0. This was a huge "game changer" and a massive enhancement to the brand experience. Back in October, many Tesla owners woke up in the morning, went into their Teslas…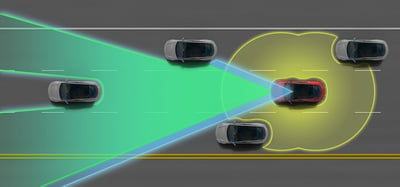 to learn that their vehicle had received a gigantic overnight download containing self-driving technology better known as "auto-pilot." Although in beta testing, the vehicle was transformed overnight into a semi-autonomous self-driving vehicle. New features included automatic steering, automatic lane changing and automatic parallel parking, just to name a few. All of a sudden, the vehicle leveraged a 360-degree view around the car to facilitate these features. It is these constant leading and bleeding edge innovations that have Tesla owners singing the praises of the brand from their roof tops.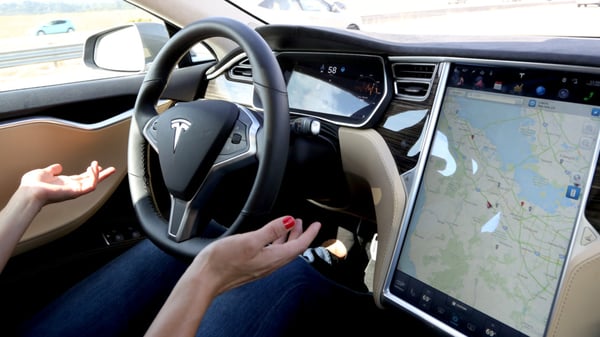 This fanatic-like and emotional enthusiasm for the brand is best exemplified in the following owner blog post excerpt posted by Tesla describing what it means to be part of the "Tesla Citizens Army":
(Todd R. Lockwood is a noted portrait photographer and a writer from Burlington, Vermont.)
"In Vermont, they call me The Tesla Guy. I have a habit of getting into the middle of things. I guess you could say that I was born to organize... I volunteer at Tesla test drive events in our region, offering prospective buyers an owner's point of view on Tesla ownership.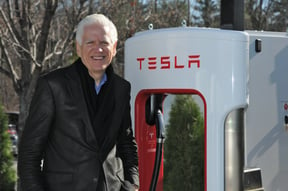 Tesla's sales associates are very well trained, but there's nothing like hearing from someone who's actually lived with a Tesla for a year or two. I've also assisted the Tesla Supercharger Team in identifying potential Supercharger sites in my area, including the one that just opened here in South Burlington....Many of my friends think I work for Tesla, but that's not the case. As a member of Tesla's citizen army, it may be more accurate to say that I work with Tesla. We share the same mission." Read the full blog post.
This is just one of many examples of the Tesla brand fanaticism, which is the envy of the automotive and technology world. As stated earlier, Tesla is just behind second place Google and first place Apple, two technology companies that are actively working on building electric and autonomous driving vehicles in an attempt to claim a share of Elon Musk's Tesla spotlight. These are formidable competitors: we've learned about some Tesla engineers crossing over enemy lines to help Google and Apple catch up. Recently, Musk took to Twitter to detail engineering positions for which he will personally interview eligible candidates. Musk is determined not to surrender his lead in autonomous driving and is pulling out all the stops. In a series of tweets, Musk said that he wants his vehicles to "achieve generalized full autonomy" and sent an email address for resumes. "We are looking for hard-core software engineers," he said. "No prior experience with cars required. Please include code sample or link to your work." Musk added, "This is a super high priority."
The race has begun, and I know my fellow ardent Tesla owners are cheering Musk on with much fanfare to cross the fully autonomous driving finish line well ahead of the competition. My bet is on Musk to continue to lead in the electric car space and to specifically be at the forefront of autonomous driving. For those readers who are not Tesla owners (yet), buckle up and bear witness to a driving revolution that is about to unfold in "Ludicrous" speed before your very eyes.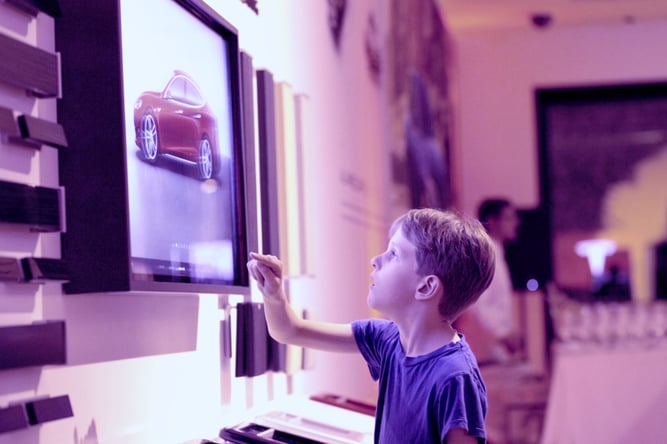 In closing, Tesla has clearly demonstrated to the business world that a disruptive brand grounded in a purposeful vision shared by others, delivering exceptional serendipitous customer experiences, can rely on cultivating brand fanatics to grow their business. There are definitely some great lessons to be learned from this young and innovative brand which can be harnessed by many other brands.
Richard Schenker


Senior Loyalty Consulting Director
---
For more information about the topic of informaloyalty, download the 2015 Loyalty Report