When many people think of loyalty programs, points cards and coupons, they think of retail department stores. This is because many consumers' first interactions with loyalty and rewards are in the form of a store credit card or in-store rewards card. Kohl's, a large department chain retailer that has over 1,160 stores nationwide and with JCPenney, Macy's and Nordstrom, is known for its competitive pricing and cause-centered fundraising with Kohl's Cares.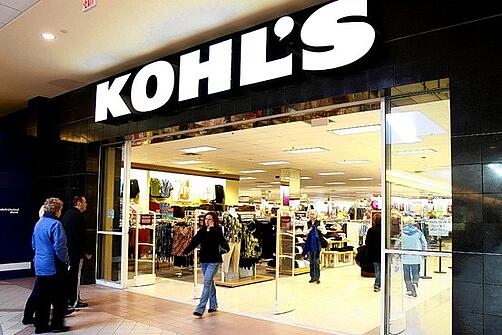 For Kohl's customers, the idea of getting true value for their transactions is very important, especially due to the fact that Kohl's is a family-oriented chain. This is no doubt why they offer free shipping offer and discounts off on transactions when paying with Kohl's charge cards. We see the result of this strategy with the recent reports of Kohl's better-than-expected quarterly profit in a time where spending is down—even with the back to school season.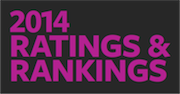 Ranked #1 in Retail - Department in The Loyalty Report, Kohl's' loyalty program has the greatest level of customer satisfaction in this category. The Loyalty Report is a comprehensive study that surveyed nearly 6,000 consumers and Kohl's outranked other popular loyalty programs from big chain stores such as: JCPenney, Nordstrom, and Macy's. The number one driver of satisfaction in this program was, "total earning potential available to reach desired rewards." No doubt, a big key to this success was the fact that Kohl's enjoys the highest percentage enrollment of Millennials.
In an effort that the company called a key piece of their "strategic turnaround", Kohl's loyalty program was launched on July 1st and at that point was officially named Yes2You Rewards, with a full roll out planned for October, just in time for holiday shopping.
In their recent quarterly results, released on Aug 14, Kohl's mentioned that the found consistent lift and success in their pilot stores with their new loyalty program. They are hopeful that this program will be more impactful than their branded credit card with regards to creating a more personal and emotional connection to their customers. They plan to create this connection with a mix of soft and hard benefits, such as: personalized connections, brand experiences and savings.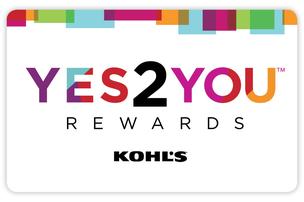 Yes2You Rewards
Get a $5 reward for every 100 points (1 point for every dollar spent)
Guaranteed 8 offers per year
Free birthday gift
Learn of opportunities to earn bonus points
Leader in Loyalty
Kohl's Yes2You Rewards has been successful in its pre-rollout and has been received well by Members for its brand aligned benefits. With regards to loyalty Kohl's has proven that it is a leader and not a laggard. We will look forward to October and beyond and see the non-monetary benefits associated with this loyalty program. It's very promising that this retailer recognizes that deepening the emotional bond is key to increasing customer satisfaction and the potential for brand love.