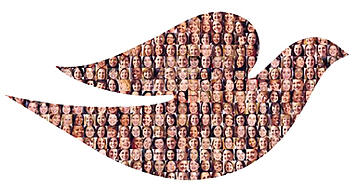 Ranked #1 in CPG in The Loyalty Report, Dove's loyalty program Dove Insider has the greatest level of customer satisfaction in this category. Dove Insider outranked other popular loyalty programs from CPG greats such as: Coca Cola, L'Oreal, and Kellogg's. Dove is known for its self-esteem boosting advertisements for women including "Real Beauty Sketches" and "Campaign for Real Beauty" that are intended to display the real beauty of the person that isn't limited to physical characteristics.
With regards to its rewards program Dove Insider, the key driver of satisfaction that was found in The 2014 Loyalty Report was that Members felt it had the greatest total earning potential to reach desired rewards.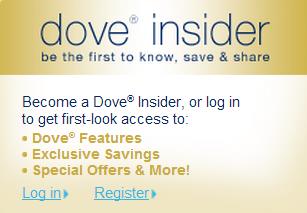 Loyalty program highlights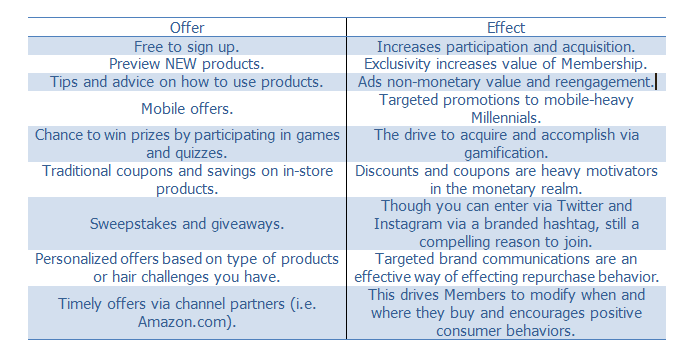 Dove Insider uses many brand aligned techniques, such as: personalized offers, gamification and social sharing, to incentivize its Members to participate and repurchase.
1. Hair Solution quiz that gives Member a personalized set of product recommendations.
2. Giveaways like The Sleeveless Summer Challenge that you can enter with either social media or feedback with a review.
3. Expert advice on makeup, beauty and style with a video gallery of "beauty hacks" using Dove products.

By giving their Members the ability to share online how they engage with their products, creating a community around shared experiences, and offering them promos on products they know they like, Dove offers a very competitive loyalty program. The well roundedness of this program, including the combination of hard and soft benefits and its large social presence—Facebook alone has over 22 million likes—we can see that non-monetary rewards and customer-centric approach to loyalty are leading to a huge ROI for this brand.




Take loyalty to the next level
Though Dove Insider is a crowd pleaser, there are a few things that the brand could keep in mind in taking their loyalty program to the next level.
Leverage Dove's huge fan base to create an app that their key segment, Milllennials can use to give feedback on products and earn rewards.
Incentivize users via gamification with a self-esteem boosting campaign, where Dove Insiders can send positive messages to friends and post online. These messages can be printed on inspirational pictures with Dove branding.
Geolocation can be utilized so that when Members are near a major chain that sells Dove products, they are offered coupons and reminded of their points that they can redeem.
Do you have any big ideas for this loyalty program? Share your feedback below.