The Internet has spoken – and it isn't pretty. Turns out Amazon's hyped up exclusive "Prime Day" event for Amazon Prime members failed to impress, leaving the "tens of millions" of members feeling a little slighted. Not to mention, the bad impression on the browsing non-members Amazon was attempting to court.
Buzzfeed was quick to publish this article with some of the best Internet responses. Of course, that was just the beginning. #PrimeDay trended on Twitter throughout the day with users even creating a second hashtag: #PrimeDayFail.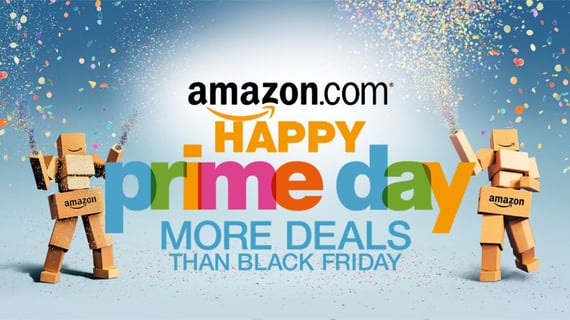 We decided to pull 20 more prime (pun intended) examples that indicate brand loyalty erosion as a result of Amazon's failure to deliver on their promise:

Let's not forget the #PrimeDayFail memes: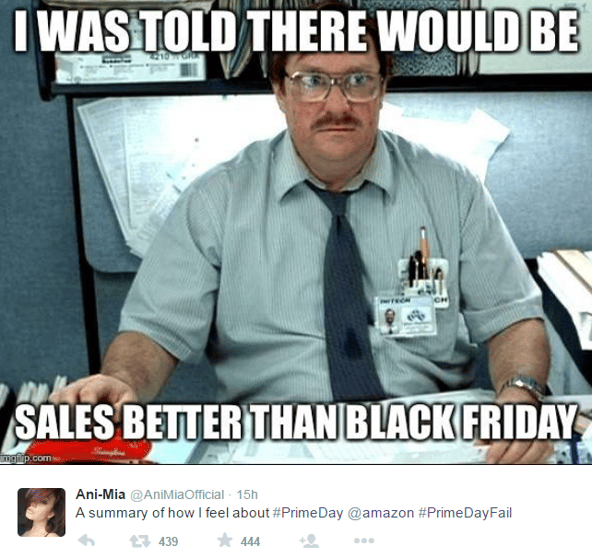 Brand loyalty is easier lost than won back, and these acquisition tactics may not sit well with existing loyal members. Overall, Amobee Brand Intelligence reported that negative tweets jumped from 3,955 to 13,510—or 241 percent. To counter, Amazon is reporting a big win with order rates that surpass Black Friday. But, is that enough to dismiss the consumer sentiments of distrust?
The 2015 Loyalty Report found that Prime members rated the program best in class when it came to exclusive member events and program satisfaction. More, statistics show that Prime members spend, on average, $1500 per year at the online shopping site, versus only $625 per year for shoppers who aren't Prime members. Will the alleged #PrimeDay fail have an impact on Prime member satisfaction?
Tread lightly Amazon.
---
What's trending in loyalty? Find out in the 2015 Loyalty Report Executive Summary.