Smartphones have given consumers instant access to resources and apps that compare prices, offer customer reviews or even enable instant feedback from their networks all while standing in the retail environment. Now, mobile payment solutions are making it faster and easier to convert these browsing shoppers and showroomers into purchasers.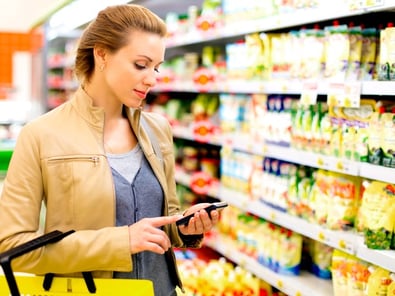 While making mobile payments is still in its infancy, the release of Apple Pay is really driving mainstream adoption – something other solutions, Google Wallet for instance, seem to have failed at even after being in market for a number of years. Leave it to Apple to make it the norm.
Mobile is on track to become the preferred way to transact – for marketers, it is crucial to consider now how the mobile wallet fits into the mobile loyalty strategy. There are two leading channels when it comes to offering a mobile loyalty solution:
Mobile wallet-based programs (like Apple Pay or Google Wallet/Android Pay) or
Mobile app-based programs which integrate mobile payment capabilities (like the one offered by Starbucks or Neiman Marcus, for example)
Though they have similarities, the wallet has attracted prominent headlines lately and is poised to gain momentum in the North American marketplace. The wallet's capabilities are exciting and offers benefits to both the marketer and the consumer. Does this mean the wallet reigns supreme when it comes to building brand loyalty? Not necessarily.
Mobile wallets are inherently more limited than the branded mobile apps when it comes to loyalty reward integration and brand experience. With Apple's mobile wallet, a marketer must:
Choose from one of a few templates: store card, coupon or event ticket, and then populate the content areas of the pass. The pass can also include the member's point balance and up to 10 location-based triggers that bring a limited degree of contextual relevancy to the pass and present it on the device lock screen.
Once the design is complete, the self-contained pass file is then distributed via email, SMS, app or web to the loyalty program member.
A member must tap on the pass to add it to Apple Wallet. Once added, a marketer is able to update the contents of the pass.
Google Wallet similarly requires a user to manually add a store card. Offers and coupons can be saved to the wallet for use at a later time as well. While Google allows more flexibility in the design of a card or offer, both approaches are limited. The manual interaction required by a member to add new offers to the wallet is problematic to brands, and will limit the visibility and member engagement with those offers. As a communication channel with the member, the way in which both wallets present messages is also not ideal.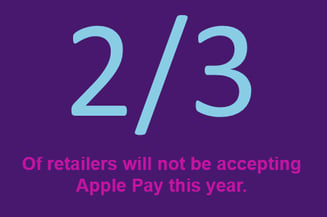 At the moment, the mobile wallet's limited availability from retailers creates little incentive for consumers to switch completely over to mobile wallets. A recent Reuters survey polling the Top 100 US retailers from the National Retail Federation found that "fewer than a quarter of the retailers said they currently accept Apple Pay." Kohl's, Whole Foods, Dunkin' Donuts and Coca-Cola, for example, have become early adopters. The survey also found that nearly two-thirds said categorically that they would not be accepting Apple Pay at all this year. The answer for marketers might just be a branded mobile app. With a unique branded app, marketers are afforded a much richer toolbox for creating engaging experiences, communities and stronger emotional connections with their brand. In addition to the capabilities of a mobile wallet, an app allows for:
Non-transactional reward earning (e.g., scanning and submitting a receipt with approved products)
Gamification and brand advocacy through social interactions
Multiple targeted offers and products with earn and burn capabilities
Points redemption for rewards outside the store
Access to the device's hardware (GPS, camera, microphone, gyroscope, accelerometer, etc.) for increased engagement
A wealth of owned data and insights about each member
More effective communications, supporting push notifications or in-app messaging
For roughly the same amount of member effort – adding a pass/card or downloading an app – a more holistic loyalty strategy is made possible without relying exclusively on coupons and offers.
Brands can leverage their mobile apps to enhance their omnichannel brand experience. For example, the integrated loyalty program is the main driver for the Starbucks customer to use the Starbucks Card mobile app. Processing millions of transactions through the app each week, Starbucks' branded mobile wallet has proved to be a leader and benchmark in the mobile payments industry. But, marketers need to be prepared to drive app awareness when launching their mobile program. As identified in the 2015 Loyalty Report – a whopping 61% of smartphones owners who are also loyalty program participants are not even aware if the loyalty programs they are enrolled in offer an app. Starbucks has overcome this pitfall by building up the My Starbucks Rewards app with value-adding features that drive customers to the app and earn their share of the consumers' home screen apps.
To counter, the mobile wallet continues to become more sophisticated and we expect to see wallet-based programs as ideal solutions for small to medium-sized brands due to their rapid deployment and simple UX. For example, American burrito chain Currito recently launched an app-free loyalty program in the U.S. that relies exclusively on Apple Wallet and Google Wallet. Currito customers simply add their physical loyalty card to their mobile wallet on their smartphone. The mobile wallet seems to lend best to brands that: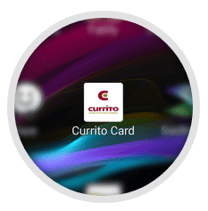 Are new to mobile marketing
Are not willing to invest in a richer app-based solution
Have a simple rewards structure
Have low purchase frequency
Are able to provide coupons and offers at point of sale via POS integration
As mobile loyalty solutions evolve, providing differentiated user experiences and different ways to earn and burn reward points will become increasingly important. In these cases, the wallet solution will likely become too restrictive as the primary strategic approach. Several successful large loyalty programs such as Starbucks, Cineplex SCENE and PC Plus have recognized the value of the mobile wallet as a complimentary offering to their primary branded app solution, and that may just be the sweet spot.
The questions still remains – which solution will consumers come to expect? We likely don't have to wait much longer to find out.
---
Learn more about #mobiloyalty in the 2015 Loyalty Report Executive Summary.