In today's mobile-driven marketplace, and with the rise of the Millennial "always on" consumer, having an app complement a retailer's marketing strategy has become table stakes. Apps have evolved from simply being an extension of the digital ecosystem to leading the way for brand innovation, campaign awareness, and deeper loyalty engagement.
Never before has a brand had the opportunity to be part of such a personal customer connection—your customers' mobile device is more than just a communication channel; it's their hub to connect to all things, all people, and interact with your brand in more personal ways than ever before. The challenge this brings is for retailers to truly understand how users want to connect with their brand, and to develop features that enable those interactions in innovative, creative, relevant, and simple ways. The opportunity is to retain top-of-mind awareness for your brand, create habit-forming engagements, and obtain a higher reach of brand advocacy, especially when a formal loyalty program exists for your brand. Surprisingly, Bond Brand Loyalty's 2016 Loyalty Report shows that almost 50% of consumers aren't even aware if the loyalty program they engage with has an app, which is a lost opportunity for many retailers.
Each new app you develop as a retailer is facing competition from 2.2 million apps that are already targeting your same customer, and that is projected to grow up to 5 million apps by 2020, according to a recent Statista report. With the vast app industry, regardless of its point of difference, your app is uniquely competing with every other category that occupies your customer's time, heart, and wallet—from Health and Fitness, to Travel or Finance, to the powers of Social Networking. So, in this battleground, how do you not only sustain love for your app, but grow usage and deepen brand engagement?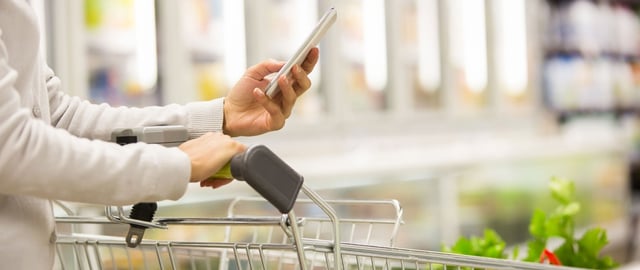 Here are some foundational practices that should be considered as part of your app development and retention strategy; to drive and sustain customer attention, increase usage frequency, and build loyalty to your brand.
Why does your app exist?
Before any code gets developed, you should be able to answer the question, "Why does my app exist?" Is it to provide a utility? Make shopping or engaging with your brand or loyalty program easier or faster? To connect through content? Whatever your reason, having a clear purpose lays the fundamental groundwork to ensuring your app will resonate with your audience. Consider this an opportunity to think outside the box of typical marketing campaigns and loyalty program functionality: remember, you aren't replicating a website; rather, you're developing a tool, an experience, a user connection. Uber and Google highlight as utility apps that have formed deep brand habits and have become a ritual in customer usage. Flipp has used their app to innovate the grocery landscape with easy shopping lists and amalgamated digitized grocery flyers. On the formalized loyalty front, Starbucks Rewards continues to grow user engagement with an app that simplifies the purchase experience with easy, cashless payments, and functionality that allows members to order ahead and pick up their drinks without waiting in line.
Simply put, your app needs to work, but not at the expense of your customer's device
While it's easy to get enamored with the countless features, bells, and whistles your app could have, first and foremost, ensure you plan for stability. Stability doesn't just mean that your app works—ALL of the time—it also means considering how your app impacts your customers' mobile device—is it taking up too much space, draining their battery, infringing on privacy, bombarding them with too many notifications? Remember, more than any other communication channel, your app will be part of a very personal customer touch point and thus, you should never contribute to its lack of responsiveness or reliability.
Be focused on your purpose
Your evolving feature roadmap should work together to drive against your app's core purpose. Your goal should always be to deliver on that purpose flawlessly, and critical to this success is setting goals and anti-goals. This will help prevent adding in features that don't further the value of your app, which at worse could lead to loosing stickiness with your target audience. Think about Uber, Ritual, Spotify—they are stellar at focusing on one utility, and all features complement and drive against that utility. Cineplex's SCENE app also tops the list of focusing on their core purpose. Every feature within their app is geared towards promoting movie-going, leaving out any feature that may interfere with the purchase decision.
Build from what you know, not what you think
Planning features for an app is a very different exercise from building for web: it's much more critical to discover and prioritize the best features to help meet your objectives, and is central to what your customer wants or needs. Remember, this app is all about your user, so take the time to understand what features would drive their behavior and motivate key engagements for your brand, and how best to bring those to life in your application. Customer analytics, pain points and insights, and user research are vital stepping stones for roadmap planning. Loblaw's PC Plus grocery loyalty app perfected the concept of "thinking mobile" by utilizing the launch of the app to load offers. While their other digital channels require the action of clicking on a load button, rather than replicate an existing digital experience, this grocer used the mobile channel to provide a better user experience for members through their app.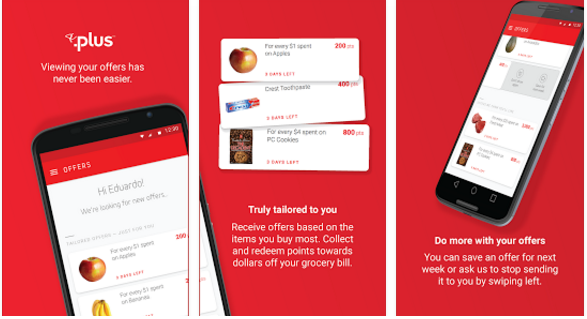 Test, Learn, Optimize, Repeat…
Listening to your users, interpreting usage analytics, and the mantra of continuous optimization are the holy grail in app retention. Unlike other digital platforms that you can set and forget, an app can never be left without a release for too long. Pay attention to insights you're seeing in other channels, look for unique ways to address pain points, play with multiple experiments, and validate each decision along the way. Your mobile app should be an evolving platform that learns and adapts to your brand and user needs.
Reach for more
Once your groundwork is stable, and your features have a north star, personalizing your app features will create greater and more valuable connections with your users and drive more frequent and deeper engagement. Look at how you can provide content at the right moment, showcase information to the right audience, and scale features based on your users need. Netflix's use of A/B testing is a gold standard in delivering on personalized feature experiences. They utilize countless experiments, which fuels their ability to personalize content. Beyond the surface recommendations and profiling, their app features change based on the user, e.g., serving one audience just a few summary lines about a show vs. an entire show description to another audience who typically seeks more information. Personalization via experiments is critical in certain sectors like growth in international markets, or retention engagement amongst a mixed target audience (consider Millennials vs. Boomers).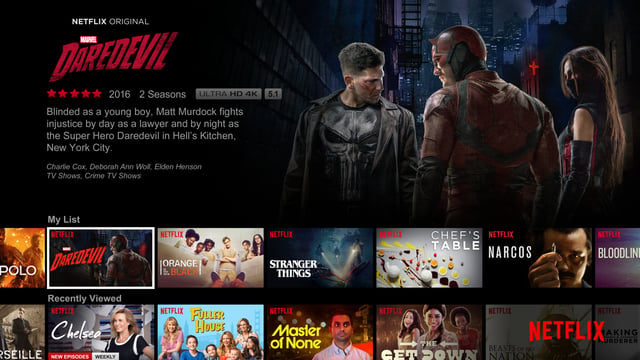 Communications can make or break you
The biggest faux pas is delivering push notifications or in-app messages as you would in email. Again, considering the personal nature of this channel, it's wise to be deliberate in your mobile communication strategy. Focus on timely, relevant points of contact that will garner attention, and more importantly, action. One of the biggest reasons for app uninstalls is "Too many pokes," according to the analysis done by Uninstall.io, revealing that a large number of uninstalls are preceded by push notifications leading to 71% of users citing annoying notifications as their reason for uninstalling. In the grocery loyalty realm, PC Plus understands when their members are most ready to engage with various aspects of the program, and then time their in-app messages and push messages accordingly, which builds personalization and high interaction moments.
Fun goes a long way
Like with anything in life, bringing a smile to your customers has lingering positive effects. Creative interactions and unexpected surprises in how features deliver content and utility are often the most magnetic reasons of continued engagement . Wish - a virtual shopping mall app, stands out in several of their mobile interactions. Right from the first app launch, users are presented with unexpected fun engagements, like a matrix of shopping categories to begin their app experience which then kicks off a customized shopping journey. Wish also gamifies their features like Deal Dash, and timed add to cart (which unlocks a lower price) that adds to a typical user experience, evoking curiosity and fostering continued engagement.
Evoke greater impact for your loyalty program
These practices will set the framework for an app that has the potential to drive deeper brand loyalty. With formalized loyalty programs, a mobile app really changes the game in how members interact and engage with the program. Scott Robinson, VP of Design and Strategy at Bond Brand Loyalty, says that a high percentage of consumers want to interact with a brand or a program through a mobile app, but they don't find the set of features and functionalities offered desirable. "That says to us that brands still need to put their finger on exactly what their customers are seeking through their app experience, because it seems to be falling short of expectations."
Mobile apps are a critical channel for retailers to deliver personalized experiences to their customers and loyalty program members. While it's known that customers are more connected than ever before due to their mobile devices, and are more engaged than ever before in retailer loyalty programs, there is still a sizable gap in the ability of brands to leverage mobile to foster brand and program engagement. In fact, North American consumer satisfaction with the level of personalization they experience as part of loyalty program is on the decline, with only 22% of consumers indicating satisfaction, down from 28% the year before, per Bond Brand Loyalty's 2016 Loyalty Report.
"The challenge is that you have to convince shoppers that your app is worth space on their phone and worth paying attention to," says Sean Claessen, EVP of Strategy and Executive Creative Director at Bond Brand Loyalty. It's no longer enough to simply have an app; brands must evoke loyalty through discovering their customers' needs, and must keep those users engaged with continued app usage. Sustaining app usage is a fundamental aspect to growing brand loyalty that all retailers need to focus on within their digital strategy. The key is to consider your mobile strategy a measure of evoking loyalty to your brand rather than just another must-have digital communication channel.
If you're looking to build out your mobile engagement strategy, or have any comments about this post, reach out to me by email or on LinkedIn. You can also learn more about key loyalty and mobile engagement stats by downloading the 2016 Bond Loyalty Report.
---
To learn more about trust and satisfaction in loyalty programs download a copy of the Executive Summary of the 2016 Bond Loyalty Report.