American Express shook up the loyalty landscape last month when it announced the launch of Plenti, a coalition loyalty program that allows members to earn and redeem points with various brands—including Macy's, Rite Aid, Nationwide, and AT&T.
This is significant because the US has traditionally been unfriendly territory when it comes to coalition loyalty. Let's examine some of the biggest obstacles standing in the way of coalition loyalty and why it hasn't taken off in the US.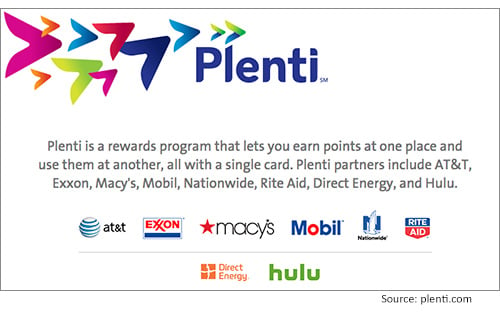 Brand Fragmentation — Unlike other geographies where coalition models have flourished for decades, the US is comprised of a regionalized and fragmented brand landscape—particularly in key high frequency categories such as grocery. There are generally less national retail players in the everyday spend categories. Therefore a coalition operator is required to weave together multiple brand players in each category to ensure adequate national coverage. This challenge is further complicated by the fact that many large brands are not ready to step away from the years of investment they have made into their own proprietary standalone loyalty programs.


Everyday Shopping Categories — Everyday shopping categories are central to the success of a coalition model. Coalitions in other countries have enjoyed much success as they allow members to accumulate program equity in multiple everyday shopping categories to accelerate their pursuit of rewards. That is a key ingredient of success for coalition operators when selling against an existing standalone loyalty program. Many coalition pursuits have been able to cobble together a grouping of low and mid-frequency shopping partners, but the Holy Grail that glues those categories together are high frequency shopping partners like gas and grocery. It will be interesting to see if Plenti can land a grocer inside of its coalition. Grocers carry a ton of strategic weight in a coalition as they deliver a large customer base with very high frequency of shopping.


Installed Customer Base — An installed customer base is an important requirement. Starting a membership drive from scratch can be a highly costly proposition for a coalition operator. It has been done, but not on the scale of the US. Having some formidable brands that deliver large installed membership bases brings critical mass to the program very quickly. This usually happens by way of converting a partner's proprietary loyalty program base members to a coalition program. Although US retailers have historically been highly reluctant to share their membership base with other coalition partners as they are generally concerned about compromising the relationship and ownership of their customer base.


Losing Loyalty to the Coalition Brand — The currents that shift loyalty between partner brands and coalition brands are a concern for many CMOs. Historically, brands can experience unseen attrition that sees customers shift their loyalty away from the partner brand, choosing the coalition brand in its place. I have seen this before where a coalition brand becomes so powerful that it becomes the top one or two reasons why a customer shops the partner brand. Coalition Loyalty should be a value-add, not a value replacement. Having said that, weaker brands that have fundamental operating challenges and looking to recapture market share might wish to join a coalition, but find themselves wary of the long-term ramifications.


Potential Financial Risk — A negative situation impacting the coalition brand will have a ripple effect on the partners' brands. For instance, a data breach of the coalition data warehouse or any key coalition partner could have an associated direct or indirect impact on a coalition partner's brand. What's more, large brands are sensitive to which brands may follow behind them in joining the coalition. Coalitions might provide for some assurances about the types of brands that will be permitted to join, but do not provide their partners with voting rights. Association with other brands that are not conducive to a large brand's image is also a concern voiced by prospective partners.
So you can now imagine the uphill battle American Express had as part of years of business development and negotiations with prospective coalition partners. One must commend them on this tremendous accomplishment. Surely, other coalition operators must be scratching their heads wondering, "what if?"
For CMO's, they need to carefully consider all the options when it comes to building the right experience, engagement and relationship with their customers and their brand. As we know, the life of a CMO is usually 3-4 years and no CMO wants to have their successful proprietary loyalty program converted to a coalition program, and take on the risk that the coalition does not yield success for their brand under their watch. Coalition is certainly something CMO's need to consider but is investing or reinvesting in a proprietary loyalty program a better path forward?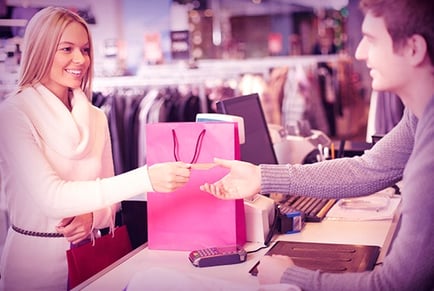 This blog is the second in a series. Subscribe to recieve the latest blog posts from Bond Brand Loyalty.
Richard Schenker

Senior Loyalty Consulting Director