This past Wednesday, American Express made an historic U.S. customer loyalty announcement revealing that it is launching a coalition loyalty program called Plenti in the U.S. this coming May. Why was this announcement so historic? Well for one thing, coalition loyalty has thrived for decades in other parts of the world, including Germany, the UK, the Middle East, New Zealand, and just north of the U.S. boarder in Canada. Strangely enough, it has never really caught on here in the U.S.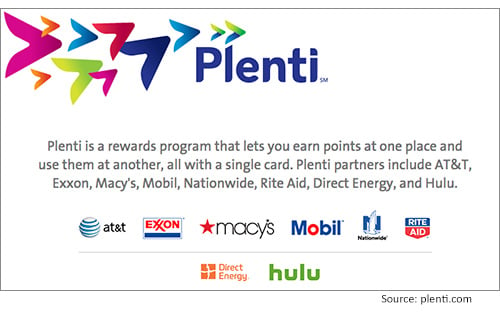 The launch of a U.S. coalition loyalty program is decades behind other geographies — yet, it is certainly not for lack of effort. It stems from the primary differences between American corporate brands' mindsets, U.S. geography, the entrenched saturation of proprietary standalone programs, and customer loyalty attitudes. Now, in 2015, we see loyalty is changing — and brands, CMOs, and their trusted partners need to be ready for that change.
Let's examine what American Express had to do to get these brands to agree to partner with each other and join the Plenti coalition:
Coalition is a foreign concept in the U.S. — The concept of coalition loyalty is totally new and unknown to U.S. customers. I recall conducting research on this topic in multiple cities in the U.S. and watching numerous customer demographics struggle to understand how the concept actually works. U.S. customers' only reference point is a credit card partner program (which is credit based). Coalition is tender agnostic. During research, many customers struggled to understand how this program would be different, since it has a credit card, too. They incorrectly saw them as one and the same, until they were given a very detailed explanation. This could be a real communication challenge for the Plenti marketers. There was a very significant customer educational task at hand. Furthermore, building a new, unknown brand from scratch will also be a large feat — although much of this weight will be carried on the backs of the coalition partners. American Express had better have a buttoned-down operational plan for its partners, as the best marketing plans are only as good as the paper they are written on. If they are not executed with impeccable precision, they are doomed from the start. Partner training had better be very thorough, as partner employees will need to be fully knowledgeable about Plenti and become evangelical about the coalition. If not, they will be faced with plenty of customer operational challenges.


Two loyalty Programs? — The recent news release on Plenti suggests that some of the partners will retain their existing loyalty programs, and these will run parallel to Plenti. In my view, this will add even more complexity for customers and will fight with existing marketing real estate in-store. Most successful coalition programs deter partners from retaining their existing standalone programs (for the most part) by adopting the coalition program as their only loyalty program. On first blush, Plenti has been adopted by some partners with full confidence, while not with others such as Macy's and Rite Aid. These brands will launch with Plenti, but market their own proprietary and coalition programs in tandem. Examining Rite Aid, a soon-to-be-revealed U.S. loyalty study by Bond Brand Loyalty (March 31, 2015) suggests the retailer fell from the #2 to the #4 position in pharma OSAT rankings, from 2014 to 2015. Perhaps Rite Aid already knew this and it were looking for another loyalty lever to increase customer affinity to its brand. It is suspected that Rite Aid's heavy investment in its standalone wellness loyalty program deterred it from fully parting with it, as the gamble was just too steep. So, it will go to market with both programs, making for a very complex communication challenge for its brand and the coalition. The same likely holds true for Macy's, as that brand has a very successful program, but needed a differentiator in the competitive department store category. Coalition brings frequency of currency-earning opportunities, something that department stores do not have.


No Grocer — The roster of coalition partners has some very strong category players, but is missing some important categories such as grocery and specialty retail (i.e., home improvement, furniture, electronics and office supplies, to name a few). The addition of a grocer would give this new coalition a very big shot in the arm. Adding some specialty retailers will round out some of the high-ticket/mid-frequency categories and help members get to their rewards even quicker. These categories are also essential when it comes to greater market penetration. Some coalitions worldwide have up to 75 household penetration, but the U.S. will likely see a much lower penetration due to the sheer number of standalone programs and the possible competition from other coalition model entrants. The muscle of an Amex Plenti credit card will allow for a strong acceleration of earn velocity for those customers who take on the credit card. However, there will be a gap for the overwhelming majority who will likely not qualify or are disinterested in yet another credit product.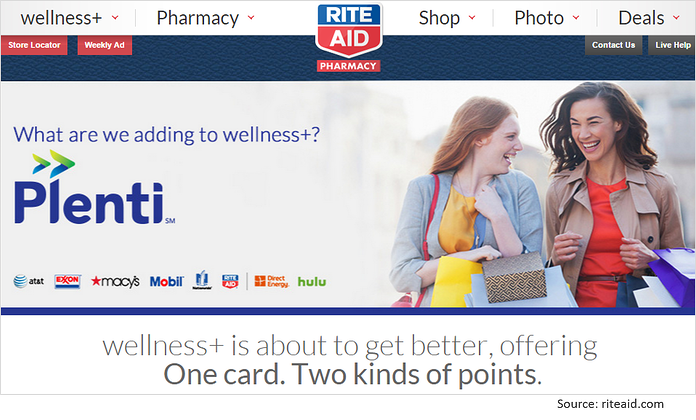 While the aforementioned challenges and shortcomings demonstrate some imperfections in the model, remember that Rome was not built in a day. Plenti is in its infancy and we know from the press release that it's planning to welcome more partners in new categories. This coalition has the opportunity to evolve into successful models seen worldwide, but will have to address the unique needs of the customer and U.S. culture as a whole.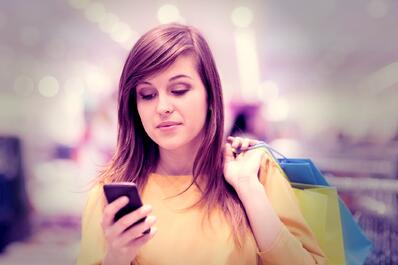 American Express and its new coalition partners should be commended for taking the leap and extending their confidence into this new frontier of American loyalty. Many eyes will be watching carefully to see if Plenti can deliver promised value to its members, partners and American Express shareholders. As well, the fate of coalition loyalty in the U.S. hinges on Plenti's success. The decision by these brands to move in this direction was certainly taken after much strategic and financial deliberations, combined with bold leadership. Should Plenti prove to be successful for all stakeholders, it will quicken the pace at which loyalty is evolving. Brands, CMOs, and their trusted partners cannot afford to ignore the changing loyalty landscape.
There is no doubt that there will be room for at least two more competitive coalitions, and perhaps a number of regional coalition players. In a country where customers value convenience, it feels like coalition loyalty can deliver on this requirement, and it is long overdue. Coalition certainly has its place, but brands need to question if they want to build loyalty to their own brands or loyalty to a coalition brand?
This blog is the first in a series. Subscribe to recieve the latest blog posts from Bond Brand Loyalty.
Richard Schenker

Senior Loyalty Consulting Director