It's that time of the year again! Summer is coming to a close and that can only mean back to school and back to campus. While this can be an exciting time of the year for students, with total spending on back-to-school items expected to reach $74.9 billion, it's also a huge time for retail brands. According to the National Retail Federation (NRF) report that breaks down into $26.5 billion for back to school (BTS) and $48.4 billion for back to campus (BTC) shoppers.
This is a peak time for sales that is only second to the winter holiday shopping season. During this hectic season marketers have been working overtime to put their clients in the spotlight. Though many families have their own back to school traditions that includes spending time and money at their favorite retailers, there are some brands that are looking to shake it up this year. While each brand has its own play: Staples is focusing on price point, Walmart on every day low price and Target vying to outdo both, one wonders if there is any loyalty present in this all out acquisition strategy?
Leveraging loyalty programs isn't a big tactic during back to school, when price point and convenience are at the forefront of every parent's mind. In fact, a recent study found that only 1/3 of retailers are using loyalty programs to promote back-to-school spending. But shouldn't retailers be rewarding their loyal customers and members during this time of the year, when many people are feeling the financial burden of vacations, summer camps and college tuition? This financial burden can leave consumers feeling stretched thin. We see this proof in the NRF report that found most back to school shoppers are planning to shop last minute so as to be able to cash in on discounted items.
For the table below we only covered back to school specific offers, though other discounts and sales are present on each of these websites. It is important to note that though brands had ­their loyalty programs highly visible, none of them offered back to school specific acquisition/retention offers. Amazon, Old Navy, Staples and Target had the strongest showings so far this summer, with back to school centers and non-monetary value assets, such as: college registry, 110% price match guarantee and tips for back to school. As for pharma retailers, Rite Aid and Walgreens who had a minimal back to school presence online, were outshone by CVS which offers information on required vaccines, as well as deals on school supplies and other seasonal needs.
Old Navy has a strong showing in our activity table because they have back to school offers for both children and adults, as well as their "super cash" incentives. Old Navy also did back to school in a huge way with their inspiring and witty 4 minute music video "Unlimited" that speaks to every student's inner potential.
Current retail back to school activity

Loyalty as a differentiator
As an annual event more retailers should be engaging their customers on a one to one basis using CRM and loyalty data. We know they come back every August so why not do more to personalize and target valuable customers before they go somewhere else? A few ideas to consider.
Online personalized offers exclusive to Members to drive sales, as 1/3 of BTS and 45% of BTC shoppers are going to make a portion of the purchases online.
Exclusive offers and discounts to Members before the August rush. Important for Millennials who were found to be the customer segment that was most likely to modify where and when they buy to get more benefits.
Competitive price matching like Staples 110% Back to School Guarantee.
Offer a Back to Campus event where families can browse and make a college registry, like Target offers for dorm shopping and receiving savings on products.
Offers that extend past back to school like Amazon's promotion for Canadian students that offered 6 months of free 2-day shipping.
Provide relevant and useful content, tools and information for Mom's, kids and college students. Create a stronger bond by helping all of them prepare for back to school.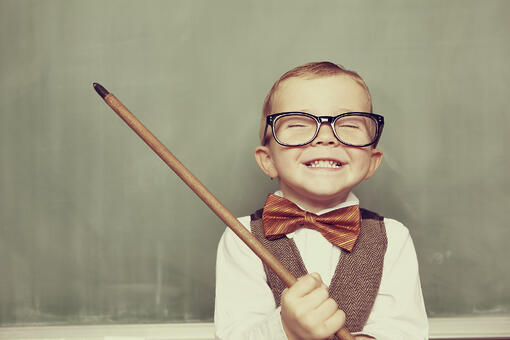 Though it may seem like coupons and discounts are the only way to drive traffic, Members will appreciate non-monetary benefits that can connect with them emotionally. This means that brands have to know what their Members want and how to make them feel special beyond a timely promotion. Back to school is an emotional time in itself and brands could do well to share that bond by trying their best to personalize offers and products to give their customers more. Though acquisition and monetary based promotions can't be the major driver of brand loyalty, it would be great to see these promos used as ways to fuel loyalty initiatives or support retention campaigns. When it comes right down to it, brands are losing out by not addressing loyalty programs in the second biggest retail season of the year and consumers are losing out by not being offered more than just a simple discount when they need it.