This is a historic week in Pittsburgh. Uber is launching its fleet of Ford Fusions in an autonomous driving pilot. It's not a big pilot—only four of the vehicles are outfitted with the technology and two people will sit in the front taking notes ready to take over in case something goes wrong. But, this is one of the more public displays of how ride sharing is changing the landscape of the global automotive industry.
Manufacturers are also jumping on board. Toyota and Uber inked a deal earlier in the year; VW invested $300 million in Gett Inc; GM put $500 million into Lyft and spent just over $1 billion to acquire Cruise Automation; and not to be left out, Apple invested $1 billion into the Chinese company Didi Chuxing. The market for on demand autonomous transportation is growing—and fast.
A few observations: Manufacturers need to go this way since the sharing economy is no longer just a pleasant notion—it's happening in everything from automobiles to garden implements. As sales are leveling out, especially in developed markets, shareholders are pushing for greater returns and this certainly seems like a reasonable bet. More, there's the potential of safer roads, at least in the long term.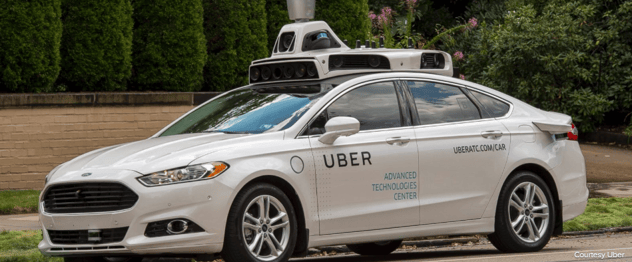 The Consumer Angle
In selling the benefits of autonomous vehicles, ride sharing or other, consumers need to be educated and convinced of the benefit. They also need to be informed on what exactly an autonomous vehicle is—vehicles showcasing an empty driver's seat get all the press, but other technologies can make vehicles semi-autonomous. I'm counting such things as brake assist, lane departure warnings, pedestrian detection, automatic high to low beam, dynamic radar cruise control, and blind spot monitoring to name a few.
These technologies can be good, but drivers need to be educated on what the technology does, how it works, how to use it effectively, its benefits—and limitations, before they can feel comfortable enough to shift their attitudes and behaviors. This was one of the findings of a study released in August by AAA. The study found that many buyers don't know that some systems are designed to prevent accidents, while others only attempt to lessen the damage done when a crash occurs.
In the short term, consumer education is a definite area where manufacturers can focus since these technologies are here now, and the need is there.
The Importance of Safety
Safety is still top-of-mind for vehicle buyers and autonomous transportation is a potential way to meet this need. The number of lives saved could be substantial—so far in 2016, 19,100 people have been killed on US roads and 2.2 million people were seriously injured.
The sticking point however, is that the technology just isn't there yet. The Uber Pittsburgh pilot is important as it pushes the limits of what is possible. Pittsburgh is notorious for bad roads and traffic, so if Uber can get the technology working there, chances are they can get it working anywhere.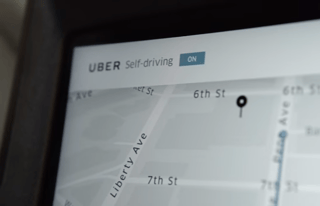 Small incremental improvements in technological advancements are not without precedent. On the Apollo 11 moon mission Neil Armstrong and Buzz Aldrin walked on the lunar surface for only two hours and 31 minutes. On Apollo 17, Cernan and Schmitt romped around for 22 hours and 3 minutes. Apollo 17 wouldn't have been possible without Apollo 11. NASA learned as they went along and in a similar way Uber, and others, will learn bit by bit what is required to achieve totally driving autonomy.
But we also need to be wary. Tech companies have been known in certain instances of overselling their capabilities and garnering greater press coverage than what's warranted. This tyranny of the disproportionate is often shown when Elon Musk issues a tweet and the market jumps. The same can't be said of other automakers.
Who Owns the Car?
Respected long time analyst Maryann Keller in her posting this week "Who Owns the Cars? The Billion Dollar Problem with Autonomous Taxis", bring up some great points that are relevant to this discussion.
The Uber business model is brilliant: private citizens use their own cars as taxis and Uber takes a piece of the fare for arranging the ride via the Smartphone Uber app. Uber avoids vehicle depreciation that piles up with miles driven, maintenance expenses (that can include damage done by passengers), and insurance. Although Uber now leases some cars to its drivers, essentially the company has been built on an asset-light balance sheet that has enabled it to avoid the messiness of buying, maintaining, and disposing of vast numbers of vehicles.
The challenge for Uber going forward, or whoever steps in to assist them, is that a huge amount of capital investment is required to acquire and maintain a fleet of autonomous vehicles. She makes the point that even though a car is driverless, somebody still has to own and maintain the fleet. And when the car goes out of service, who's going to buy it? Chances are it was specifically designed for the ride sharing company so the value of the vehicle is potentially quite low.
She concludes by insightfully pointing out:
So far, the autonomous car advocates have focused on whiz-bang technology and the ability to summon transportation with a tap on the app. But the economics of autonomous cars might limit their appeal only to major metro areas, like Manhattan, where the monthly rent for a garage space would pay the mortgage on a nice home in other parts of New York State. They are, after all, cars that have to be acquired, serviced, repaired, insured and depreciated thereby transforming the asset light balance sheet of an app company into something more akin to that of a rental car business.
We'll see, but the old adage that there's never been a more exciting time to be in the automotive industry is again being born out in spades.
Let me know what you think.
And, until next time.