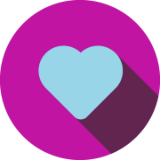 If played right, you too can earn #millennialoyalty.
A recent study reported by Forbes affirmed that contrary to what many brands and marketers believe, Millennials can be brand loyal. They are no longer the noncommittal bachelors and bachelorettes of the demographic cohorts – they are capable of brand love. The study reports that 60% of Millennials are often or always loyal to brands that they currently purchase.
Realistically, Millennials have been capable of brand love the whole time. But with so many marketing messages in their faces – they have simply tuned out. And why wouldn't they? With so many brands vying for their hearts, Millennials will wait for the ones that try harder – the ones that understand and engage them on a personal level. And at 80 million strong with an estimated $200 billion in annual buying power (in the US alone), they can.