Carlo Pirillo is Bond Brand Loyalty's Executive Vice President of Digital Solutions. Carlo oversees the technology and immersive interactive assets that advance human interactions and bridges the gap between brands and people.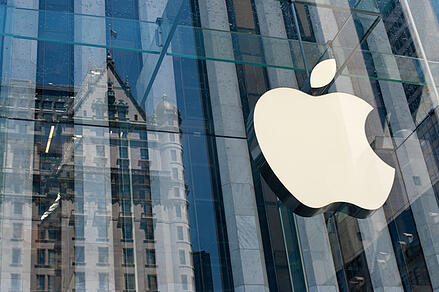 Q: First reaction to the Apple Pay announcement?
A: First gut reaction was finally! Apple is a huge presence in the marketplace and they can speed adoption up or slow it down. Their lack of commitment to mobile payments and NFC (near-field communications) has slowed down the process as everyone was waiting to see what they do. Apple's lack of commitment to NFC had everyone waiting/looking for a solution what would work on all platforms. Now, we can see the opportunity to create one model that works on all major platforms. So, that's why my gut reaction is "finally."
Q: What does Apple Pay have going for it?
A: From a technology standpoint, Apple Pay is no different than anyone else's offering but they have got a couple of key things working for them:
Apple already has partnerships with over 220,000 stores, from brands like Bloomingdales, Macy's, Duane Reade, McDonald's, Sephora, Petco, Panera Bread, Staples, Nike, Walgreens, Subway, Whole Foods and, of course, Apple. That's just the beginning

Around 800 million registered iTunes users that already have their credit card info in their system; this gives them a bit of an advantage with the provisioning process to get card credentials on your phone

One of the most significant barriers for consumers is moving from a physical payments experience to a digital one. Apple is brilliant in helping consumers make this transition

Doesn't hurt that they sold 10 million new iPhones in the first three days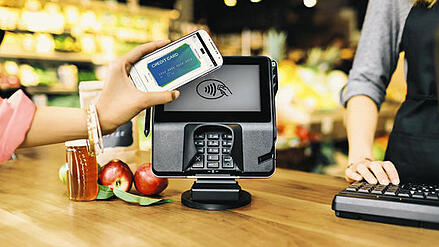 Q: Will Apple Pay "kill" the physical credit card?
A: People like their plastic and your leather wallet will never run out of power. The question is, when will mobile payments move from the secondary payment device to the first? Right now, early adopters of mobile payment and mobile wallet use it as a "back up" as opposed to the primary tool they pay with — mostly because it isn't accepted everywhere and also because they are getting accustomed to it themselves. But, eventually the plastic card in my wallet is going to be my back up.
What I love about Apple Pay is that it is NFC based. Over the past several years, there have been several operating models for mobile payments, but without a clear winner. This is great news, because it begins to solidify a leading operational model for payments. But, as to whether the plastic token will disappear? Maybe one day, but in the meantime, capabilities beyond just payments will ensure that mobile payments are here to stay.
Q: Where does loyalty fit with Apple Pay & mobile wallets?
A: Mobile wallets could potentially be the single most disruptive thing to happen to loyalty. Not because you can carry your virtual loyalty card and that removes an important barrier for people joining new programs, but because it could provide brands with new opportunities for loyalty interactions and engagement. On the flip side, though Apple Pay has integration with Apple Passbook, currently there is no direct link between merchant coupons and Apple Pay.
The idea is that Apple has given us a toolkit and a universal solution for mobile payments. It will be up to brands and their loyalty programs to create user interfaces that work with the existing system and get creative with new ways to drive loyalty.